News/Announcements
The WVU ICRC met with its internal and external advisory committees recently to review the Center's accomplishments, discuss recent developments in our Administrative, Outreach, Research and Training and Education Cores, and plan for the future.
The Society for the Advancement of Violence and Injury Research (SAVIR) has created a new database and library to assist injury and violence scientists and practitioners. To date, the project has created an initial compendium of recent non-proprietary instruments and data collection forms (surveys, questionnaires, assessment forms, etc.) addressing selected topics in unintentional child injury. The SafetyLit® Foundation, Inc., will continue to build and maintain the database going forward.
The project was led by Carol Runyan, PhD, at the Colorado School of Public Health's Pediatric Injury Prevention, Education and Research (PIPER) Program with funding from the National Center for Injury Prevention and Control. Drs. Andrea Gielen, Fred Rivara, Karin Mack, and David Lawrence rounded out the team.
For more information, see: http://www.safetylit.org/instruments.htm.
Ian Rockett, PhD, MPH, a faculty affiliate of the WVU Injury Control Research Center, will be the keynote speaker at the 15th European Symposium on Suicide and Suicidal Behaviour Aug. 27-30 in Tallinn, Estonia.
Dr. Rockett, a professor in West Virginia University's Department of Epidemiology in the School of Public Health, will present "Towards the Reconceptualization of Suicide and Other Fatal Self-injury."
The ESSSB is a bi-annual event, where people acting in the field of suicide research and prevention – researchers, clinicians, volunteers  -- gather to share experiences and present recent achievements aimed at saving lives all over the world. The event features plenary lectures, parallel sessions, workshops, posters and social events that connect conference participants in an informal way. The slogan of the ESSSB15 – "Suicide prevention is mental health promotion" – emphasizes an integrated and hopeful approach to suicide prevention. For more information, see: http://esssb15.org/.
Getting behind a steering wheel has been the most hotly anticipated rite of passage for most American teenagers (and a cause of insomnia among parents) practically since the invention of the automobile. For decades, 16-year-olds were free to drive independently to the store, to school, and on dates. Laws are tougher these days, and all 50 states have implemented graduated driver's licensing (GDL), requiring drivers under 18 to gain driving privileges in phases. A new study by researchers in the West Virginia University School of Public Health published in the journal Injury Prevention suggests these provisional permits have led to a dramatic drop in vehicular fatalities among 16-year-olds. The study, "The association of graduated driver licensing with miles driven and fatal crash rates per miles driven among adolescents," is the work of a team led by Motao Zhu, M.D., Ph.D., assistant professor in the WVU Department of Epidemiology and researcher for the WVU Injury Control Research Center. For more information, see http://wvuhealthnews.com/news/story?headline=not-so-fast--graduated-permits-saving-teen-drivers.
Motao Zhu MD, MS, PhD, presented "Does Graduated Driver Licensing Produce Safer Teenage Drivers?," as part of the WVU Injury Control Research Center's Research Webinar Series, Tuesday, Feb. 18, at the WVU Health Sciences Center. The event was co-sponsored by the West Virginia Clinical and Translational Science Institute (WV CTSI.)
Zhu is an assistant professor in the Department of Epidemiology and is a faculty affiliate of the WVU Injury Control Research Center. A link to a video of the presentation is on the WVU ICRC's Youtube channel at http://bit.ly/1d08H1k.
ICRC faculty affiliate Christiaan Abildso featured in WV Living.com for his efforts to improve pedestrian safety on and around the WVU campus in Morgantown, W.Va.: http://bit.ly/1fgzycz.
Andrea Gielen, Sc.D., presented "Domestic Violence Researchers and Advocates: Using Concept Mapping to Bridge the Two Worlds," Dec. 4 at West Virginia University's Robert C. Byrd Health Sciences Center as part of the WVU Injury Control Research Center's webinar series. Dr. Gielen is a professor in the Johns Hopkins Bloomberg School of Public Health and director of the Johns Hopkins Center for Injury Research and Policy. To view the presentation, click here.
Dina L. Jones, PT, PhD, presented her ongoing research project, "Translation of an Evidence-Based Fall Prevention Program into Rural West Virginia Churches," Tuesday, Nov. 19 from noon to 1:15 p.m. in room 1106 Health Sciences North. Dr. Jones is an associate professor in WVU's Department of Orthopedics. She discussed her research study which evaluates the translation of an evidence-based fall prevention program, Tai Chi: Moving for Better Balance, into rural churches in West Virginia. To see a power point presentation and hear audio from her presentation, click here.
SAMHSA Fact Sheets on Preventing Prescription Drug Abuse: The Preventing Prescription Abuse in the Workplace Technical Assistance Center funded by the Substance Abuse and Mental Health Services Administration (SAMHSA) wrote a series of 16 fact sheets and issue briefs on prescription drug abuse prevention, recognition, and response. Audiences for these fact sheets include employers, employees, and community-based organizations. The versions provided here came from a presentation at the National Safety Council Congress in October2013.
To see the sheets, available as PDFs, click here.
Listen to Dr. Ian Rockett discuss his research about suicide and suicide prevention with University of Florida's Bill Latimer of WUFT Public Radio's Public Health Minute. Public Health Minute is a one minute segment devoted to public health topics aired throughout the day with 12 segments rotating throughout a given month.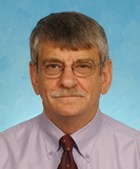 ---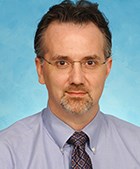 School of Public Health prof leads research in mine safety
Dr. Doug Myers, , assistant professor in the WVU School of Public Health's Department of Occupational and Environmental Health Sciences (and a WVU-ICRC affiliate faculty member) will be the Epidemiologist and Research Lead for United Steelworkers in a 2-year, $600,000 study funded by the Alpha Foundation. See more details: http://publichealth.hsc.wvu.edu/oehs/News/Public-Health-professor#sthash.vukuN7Np.dpbs
---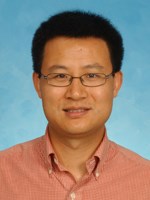 Zhu named to national committee
Motao Zhu, MD, MS, PhD, an assistant professor in the Department of Epidemiology and Injury Control Research Center at WVU, has been appointed to the National Transportation Research Board's Committee on Operator Education and Regulation. Dr. Zhu is one of 15 committee members who are considered experts in their field. The committee studies and supports research and development activities designed to improve the effectiveness of methods of educating and training in the field of surface transportation vehicles, including licensing of drivers and operators. The committee gives special focus to high risk driver groups such as teens and seniors.