ICRC Awards 2014
The second annual WVU-ICRC Awards Ceremony was held Thursday, May 8, 2014 at 10:00 a.m. in the West Virginia Room at the WVU Robert C. Byrd Health Sciences Center.  These awards were established by the WVU-ICRC Education & Training Core to recognize demonstrated excellence in student research in an area of injury or violence prevention and control, and faculty teaching and mentoring related to injury or violence prevention. For a description of each award category, click here.

Below are photos of the 2014 awardees with Dr. Jeffrey Coben, Director of the WVU-ICRC and then Interim Dean of the WVU School of Public Health, who presented the awards.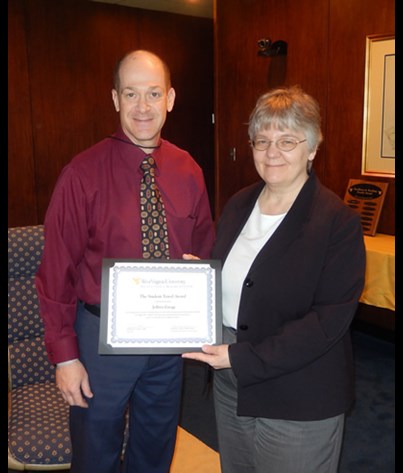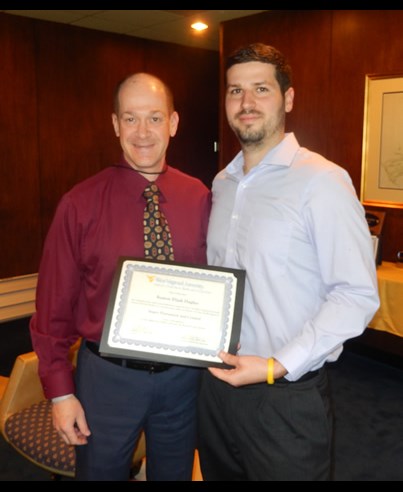 Jeffrey Coben
 (left) poses here with 
Amy Fiske
, Ph.D. who served
as mentor to the Student Travel Award recipient, Jeffrey Gregg.
Dr. Fiske received the award on behalf of Gregg, who was
not able to attend the ceremony.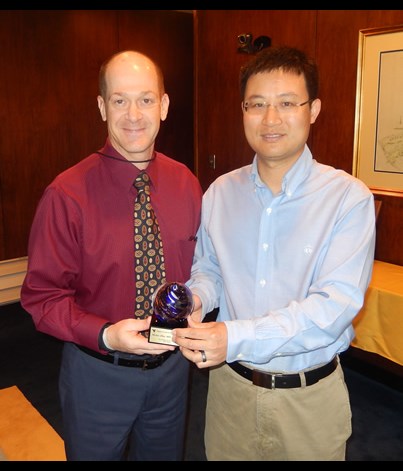 Keaton Hughes (right) is shown here receiving a certificate from
Dr. Coben that recognizes his completion of requirements for
the Concentration in Injury Prevention and Control.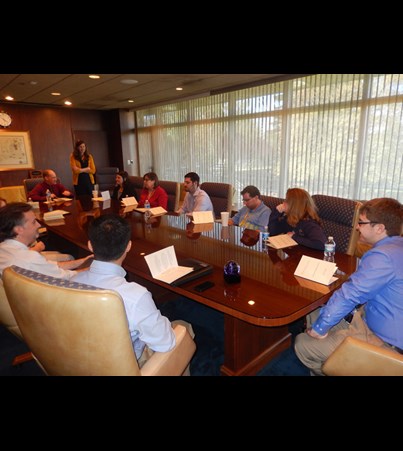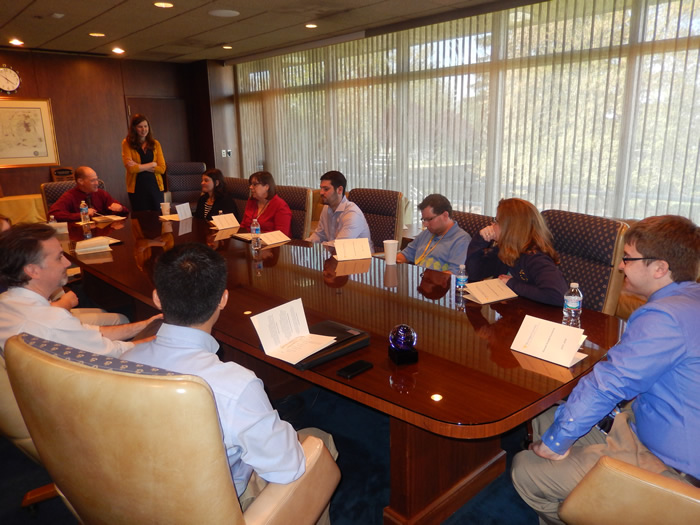 Jeffrey Coben
, MD (at the head of the table, left) is shown addressing WVU-ICRC faculty, staff and students who attended the March 8, 2014 Annual Awards Ceremony in the West Virgnia Room at Health Sciences Center.  Standing at Dr. Coben's left is
Kelly Gurka
, Ph.D., the Center's Assistant Director for Education and Training.