Karla Davison
B.S. in Public Health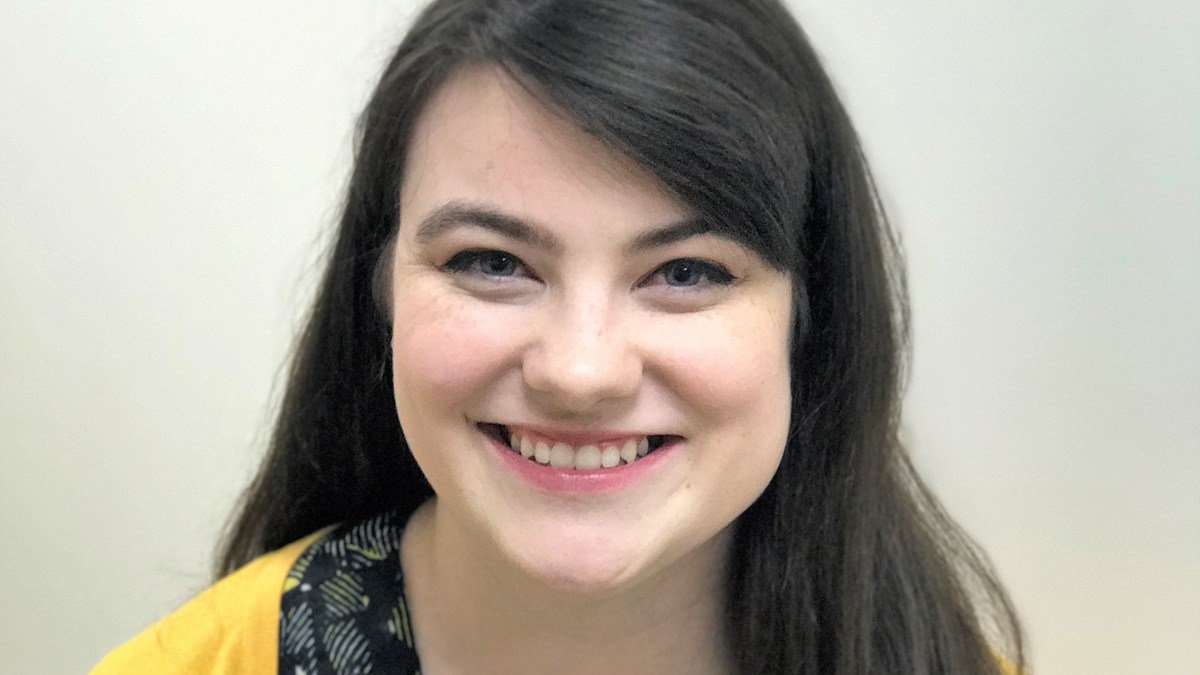 Public health allows me to have a significant impact on my community.
What is your hometown?
Frederick, MD. 
What is your current major?
B.S. in Public Health with an area of emphasis in Public Health Sciences; minor in Nutrition. 
Why did you choose to study Public Health at WVU?
We have all seen people struggle within our communities. I am driven to help improve the lives of others. Public Health allows me to have a significant impact on my community. I chose WVU because of the connections and interactions I've seen across the state. Appalachia has significant public health needs to address, and that fact helped confirm that studying Public Health at WVU was the right choice for me.
What does public health mean to you?
Public health is how we as a society promote, protect and restore health or the opportunity for communities to be healthy. This can be done in multiple ways, from interacting with the community at large, to taking assessments of their needs, to doing research and implementing policies developed from research.
What about the Public Health major interests you the most?
The faculty-student relationships. Public Health used to be a relatively small major and since the start of the undergraduate program, the major has grown. The intimate size of the program allows for more one-on-one interaction between faculty and students, which makes students feel as though they belong. I am excited by the growth of the program because we can make a greater impact on campus and within the community. As the program grows, so will the demand of internships, extracurricular groups, and volunteering opportunities that are public health oriented. I know the students and staff will rise to the challenge.
What made you choose your area of emphasis?
Given my strengths and personality, I felt as though I would thrive in research. I am interested in biostatistics and epidemiology, which is why I chose Public Health Sciences as my area of emphasis.
Have you had any particular professors or faculty members who have made an impact on you while at WVU?
There are so many great faculty members who have had an impact on me at WVU. Dean Hunt, Dr. Mann, Dr. Smith, and Dr. McCawley have all been amazing. I remember the first week of class, before I changed my major to Public Health, I went to talk to Dean Hunt about the major. She's always been helpful and has made herself available to me as often as I've needed. Dr. Mann and Dr. Smith encouraged me to get involved in the Undergraduate Research Group. The experience was life-altering and allowed me to attend and present at an international conference in Groningen, the Netherlands. Dr. McCawley, who I am currently mentoring with, has also had a significant impact on me. His experience and knowledge helped me zone in on what emphasis of Public Health I want to focus on.
Talk about your involvement with the Undergraduate Research Group.
The Undergraduate Research Group allows students to meet research mentors and connect to projects. I was put in touch with Dr. Smith through Dr. Mann, who does amazing research.  Dr. Smith was very patient and taught us how to build an abstract, which we then sent in to the 2017 International Society for Research and Identity Conference. The conference was held in Groningen in May 2017, and I actually had the opportunity to attend and present our research. Our research focused on negative life events, identity and life satisfaction in adolescents. It was such an amazing experience.
What would you tell prospective students starting their college career?
I cannot recommend this major enough. Even if you take a few classes and feel as though the subject is vague, talk to the faculty. The faculty members have unique backgrounds and areas of interest; they emphasize the many opportunities available within the degree.
What are your plans upon completion of your degree?
Graduate school is something I am interested in. However, before starting graduate school, I plan to take a year off to get some experience in the field. Working with Dr. Smith and Dr. McCawley has shown me that real-world experience is crucial and needs to be emphasized in the public health field.