Rana Radwan
MPH in Social and Behavioral Sciences
Graduated in May 2019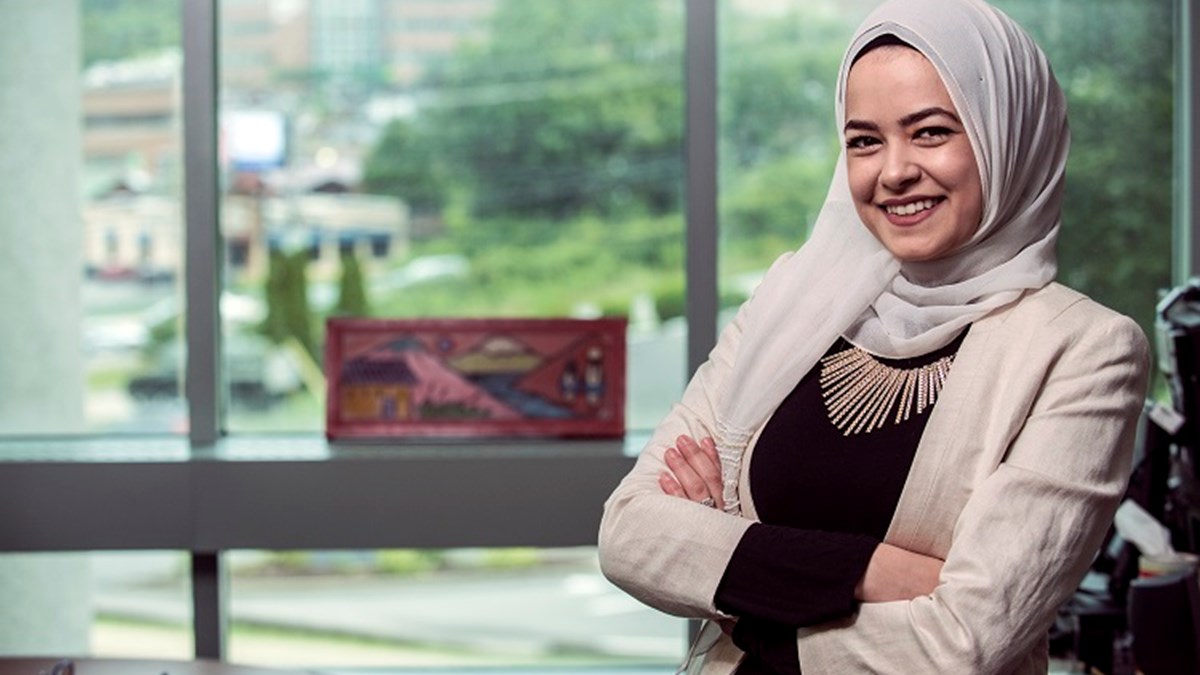 My internship at NIOSH/CDC here in Morgantown was one of the best learning experiences I could have.
What is your hometown?
Dallas, Texas
What does Public Health mean to you?
Everyone has a different definition of Public Health, but the beauty of it is that everyone who goes into this field does it for the benefit of other people, their community and the population as a whole. To me, Public Health means to be part of a mission that exists to make the world a better place through education, knowledge and science.
Why did you choose to study Public Health at WVU?
When I first moved to Morgantown, I discovered that there was more to it then the beautiful views, nature and wildlife. Right in the heart of Morgantown exists West Virginia University. As I was exploring the available majors that they had, I stumbled upon the MPH program, not really sure of what exactly it was. I realized that there was no better place to study Public Health than at WVU. There are so many opportunities that the WVU School of Public Health can offer you than any other university. I completed my internship at NIOSH/CDC in Morgantown, and it was one of the best learning experiences I could have. I know that if I went anywhere else, I would not have been given such an amazing opportunity.
Did any particular faculty members make an impact on you while at WVU?
Bobbi Sykes, who was my mentor during my first year, had a great impact on me as an individual as well as a student. During my first semester, she encouraged me to keep going, to join student organizations, and to always write down my goals no matter how big or how small they were. She constantly encouraged me that I could reach them.
What advice would you give to your freshman self?
The advice I would give to my freshman self is to be involved as much as you can and to always remember, "Don't wait for opportunity. Create it."
What would you tell prospective students about WVU and the School of Public Health?
To all prospective students: I have never felt more welcome at any institution than I felt here at WVU School of Public Health. Although I lived in Morgantown while working on my degree, I was an online student in the Social and Behavioral Sciences department. At first I thought that being an online student would isolate me from all the other students and faculty, however I was proven wrong. I could walk into the Health Sciences Center at any time and be welcomed by the entire faculty there. Everyone's door is always open, everyone knew my name, and everyone is always willing to help no matter what. Don't hesitate to ask questions and to be involved because I learned that everyone here cares about you and wants you to succeed.
What are your future plans?
No matter what I do, my goal will always remain the same: to help my community, to make a difference wherever I go, and to never stop trying to make the world a better place.