Hannah Layman
MPH in Social & Behavioral Sciences
Expected to Graduate in May 2020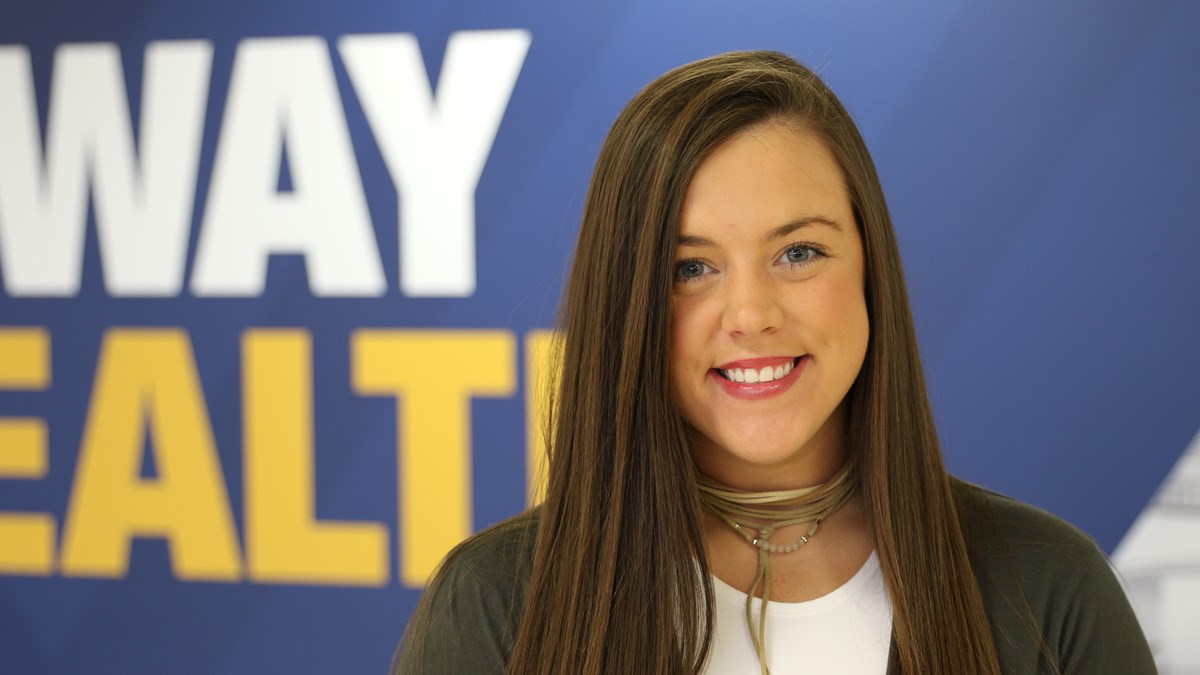 WVU and the School of Public Health are very supportive and welcoming. There is a fit for everyone and the priority is always placed on you!
What is your hometown?
Shinnston, W.Va.
What other degrees have you earned?
I have earned two undergraduate degrees from West Virginia University, a B.S. in Biology and a B.S. in Psychology.
What does public health mean to you?
Public health to me is a multidisciplinary strategy to better the health of people and their communities through prevention, intervention, advocacy and capacity building actions.
Why did you choose to study Public Health at WVU?
West Virginia is my home. The West Virginia community is like none other. The environment fosters creativity, acceptance and compassion. During my undergraduate and graduate programs at West Virginia University, I have felt nothing less than part of a family. Throughout this time, I have made many connections, worked with and learned from the wonderful people of West Virginia. This motivates and inspires me to make my state a better and healthier place to live. West Virginia and the University have so much to do with why I am where I am today. This is why I feel that I have a lot to give back to my school, community, state and its people. I would love to be given the opportunity to give back what West Virginia has given to me, a meaning and purpose for my life and my career.
What are some activities you have been involved in while attending WVU?
I am currently serving as the vice president of community service in WVU's Delta Omega chapter, entering my final season on the WVU Competitive Cheerleading team, and working as a graduate research assistant in the WV Prevention Research Center.
Have you had any particular professors of faculty members who have made an impact on you while at WVU?
Dr. Elizabeth Claydon and Dr. Geri Dino have served as both mentors and role models for me. I cannot thank them enough for providing me with opportunities and challenging me to delve further into the field of public health. I also owe a huge thanks to Dr. Hawley Montgomery-Downs for leading me in the direction to apply for the MPH program!
What would you tell prospective students about WVU and the School of Public Health?
WVU and the School of Public Health are very supportive and welcoming. There is a fit for everyone and the priority is always placed on you! The main focus is for the university to provide the best experience possible for YOU!
What advice would you give to your freshman self?
Oh, the things I would tell her! The main advice I would give myself would be to relax and enjoy the journey. The first year of college is something that can be frustrating for most but it doesn't have to be. WVU offers so many resources to make the experience one of the best in your life!
What do you plan to do upon completion of your degree?
I am currently applying to many medical schools in the area and the Ph.D. program here at WVU in Social and Behavioral Sciences. Upon graduation, I plan to further my knowledge as a public health professional by earning my MD or Ph.D. with the plan of working in a mental health-related position.