Katarina Preamble
B.S. in Public Health
Expected to Graduate in December 2018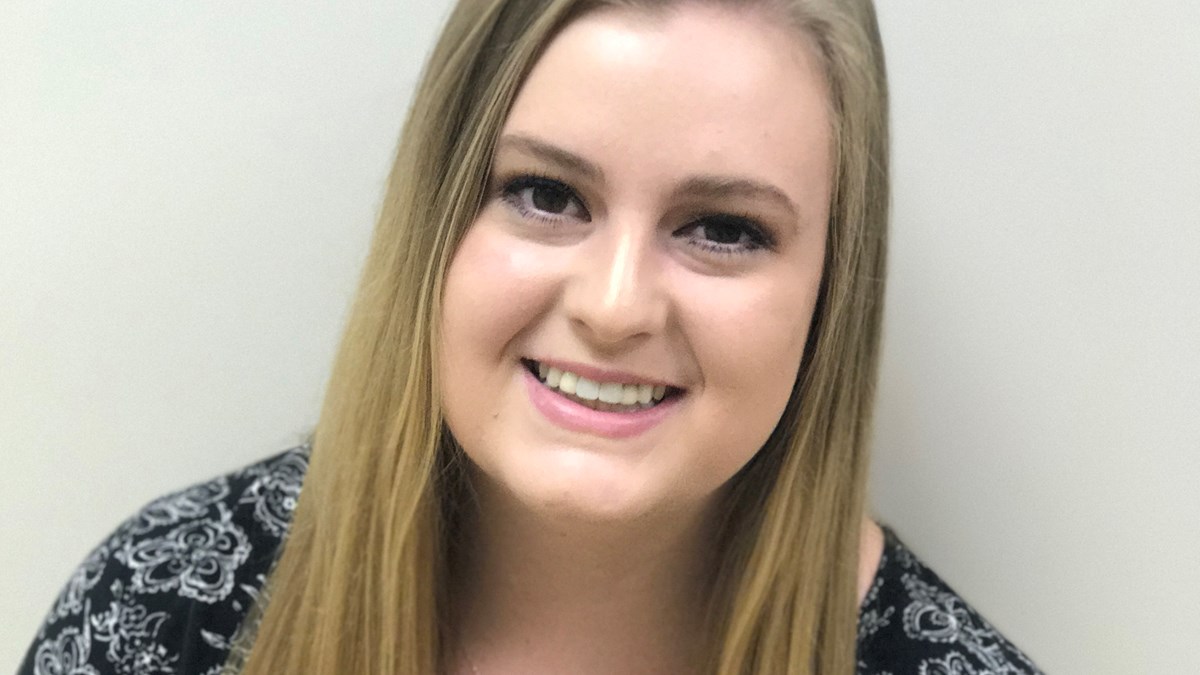 I wasn't sure what I wanted to study in college until I discovered Public Health. My volunteer fundraising work with WVU Medicine Children's gives me the opportunity to tie service work to my major.
What is your hometown?
Uniontown, PA
What is your current major?
I am working toward a B.S. in Public Health with an area of emphasis in Community and Population Health and a minor in nutrition. 
Why did you choose to study Public Health at WVU?
I looked at many schools before choosing WVU. I decided to commit to WVU because of the fact I was undecided in my major. WVU had so many diverse majors to choose from, and I knew I would be able to find the best fit for me. For the first year and a half I was at WVU, I was an undeclared student. I met with my advisor and he suggested Public Health. I made it a point to meet as many faculty, staff and students in the School as possible and doing so made me truly feel as though I belonged. The field of study was interesting, and I loved knowing that I would be in a smaller college within the larger university. That made me feel as though the professors would care about my education and take an interest in me.
What about the Public Health major interests you the most?
It is a program that prepares you for whatever direction you want to take your career. There are endless future opportunities following the program – whether that's furthering your education or jumping right into your career. The Public Health major allows students to study all five sub-fields of Public Health, which ultimately allows students to determine which field they are most passionate about. In my case, I found that I was passionate about Community and Population Health.
What made you choose your area of emphasis?
I chose Community and Population Health as my area of emphasis because it aligns with my professional goals and allows me to tie in my minor in Nutrition. In the future, I will be able to help so many different groups, including those in underprivileged communities, children at-risk, the elderly and more.
Have any particular professors or faculty members made an impact on you while at WVU?
Dr. Mann has influenced me greatly. I had him my first semester in Public Health and learned a lot of valuable, usable information that I will carry with me throughout my career. Dr. Mann is someone you can always reach out to with any questions you may have, big or small.
What are your plans upon completion of your degree?
I would like to enter the MPH program here at WVU. I want to learn more about the field, and I have heard so many wonderful things about the program that it makes me excited for the future!
How are you involved with MountaineerThon and why is it important to you?
MountaineerThon is a student-run organization that raises money for WVU Medicine Children's, which is the only children's hospital in the state of West Virginia. MountaineerThon is a branch of Children's Miracle Network. Every year, we hold an 8-hour dance marathon, celebrating the miracle kids and the students and businesses who help raise money for the WVU Medicine Children's. I believe my work with MountaineerThon has close ties to public health. I am able to visit and interact with children who are in the hospital for various reasons and be of service to them. I can also take these experiences and relate it back to my coursework, which makes my major feel more relevant to my life and career goals.
What would you tell a prospective student about WVU and the School of Public Health?
Ask for help and try things out. Don't be afraid to ask what to study, or where a class is located, or what another student thinks of the program. Just ask! Professors, advisors, staffers – I have found that most everyone is willing to help. WVU is a big school, and it is easy to get lost in the mix. It's up to you to keep that from happening by speaking up. If you are even remotely interested in Public Health, my advice is to try it. More than likely, you will probably fall in love or at least take a few classes as an elective and use them to your advantage.