Kenna Balducci
B.S. in Public Health
Graduated in December 2017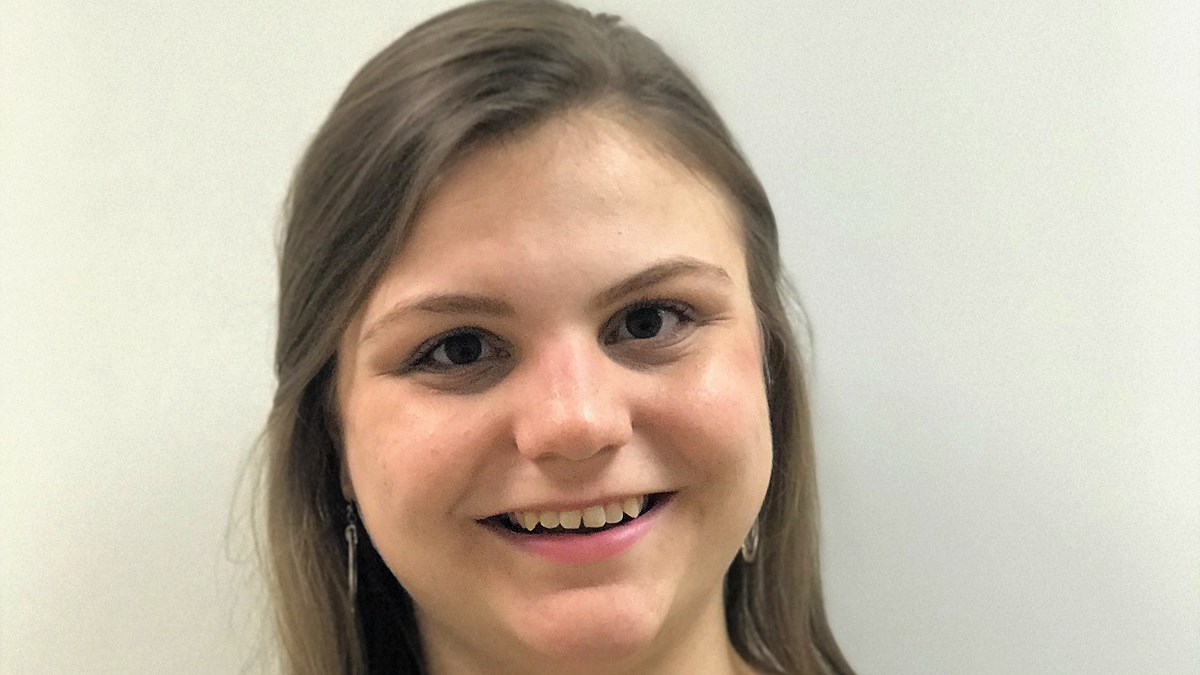 The School of Public Health provided me the opportunity to conduct research and present at an international conference.
What is your hometown?
Elkins, WV
What is your current major?
B.S. in Public Health with an area of emphasis in Community and Population Health. 
Why did you choose to study Public Health at WVU?
I was born and raised a Mountaineer—WVU is in my blood. I looked at other schools and nothing felt quite like home the way WVU did. I started my college career in a program that did not mesh well with my skill set and realized it was making me unhappy. As a result, I sought guidance from my professors and friends who told me I was made for Public Health. With this in mind, I wandered the third floor of the Health Sciences Center until I found Dean Hunt's office. She was so welcoming and again I felt like I was home. Ultimately, studying Public Health was a leap of faith for me, but I ended up finding something I love.
What does Public Health mean to you?
Public Health is a holistic approach to wellness, both globally and locally, as opposed to individually. Public Health is about promotion and prevention as opposed to fixing the problem at hand. It is about people living their healthiest and happiest life equally and equitably.
What about the Public Health major interests you the most?
The variety. People tend to think of Public Health as a restricting major, but it has so many opportunities in different disciplines. It is a dynamic part of healthcare, and it can lead to interesting challenges and chances to move forward in a wide range of directions.
What made you choose your area of emphasis?
Reading the description of Community and Population Health struck a chord with me. I felt like it was something that I could bring back to my community. When considering my area of emphasis, I tried to determine which one would allow me to not only relate to people but also learn from them and work together to make the world a better place. In the end, Community and Population Health was the emphasis that fulfilled those passions.
Have you had any particular professor(s) or faculty member(s) who have made an impact on you while at WVU? If so, how?
Dr. Megan Smith is so patient and kind, something I aspire to be. She introduced me to research and gave me the opportunity to work with her on research and even travel to Groningen in the Netherlands. Dr. Smith allowed me to step out of my comfort zone and realize my true potential.
Talk about your involvement with the Undergraduate Research Group.
The Undergraduate Research Group allows students to meet research mentors and connect to projects. As a part of this group, I have researched Identity Development in Adolescents and Negative Life Events. In Spring 2017, I had the opportunity to attend the International Society for Research and Identity Conference in Groningen. The conference had 98 people from over 20 countries all with the same goal of trying to determine what identity is and how we can foster that lifelong process of finding yourself. It was an amazing experience being able to talk to individuals from other countries about their research.
What would you tell prospective students starting their college career?
Step out of your comfort zone. You only get to experience college once, so try new things and if it turns out that it's not for you then at least you tried. I would also tell potential students to try to connect with the professors. You can develop an amazing network that can help you in the future whether that be for reference letters, help with career or research options.
What are your plans upon completion of your degree?
Upon my graduation this December, I plan on applying to the WVU MPH program. At the moment, I want to focus on Social and Behavioral Sciences and potentially get my PhD in the future.