Academic Day: Fall 2022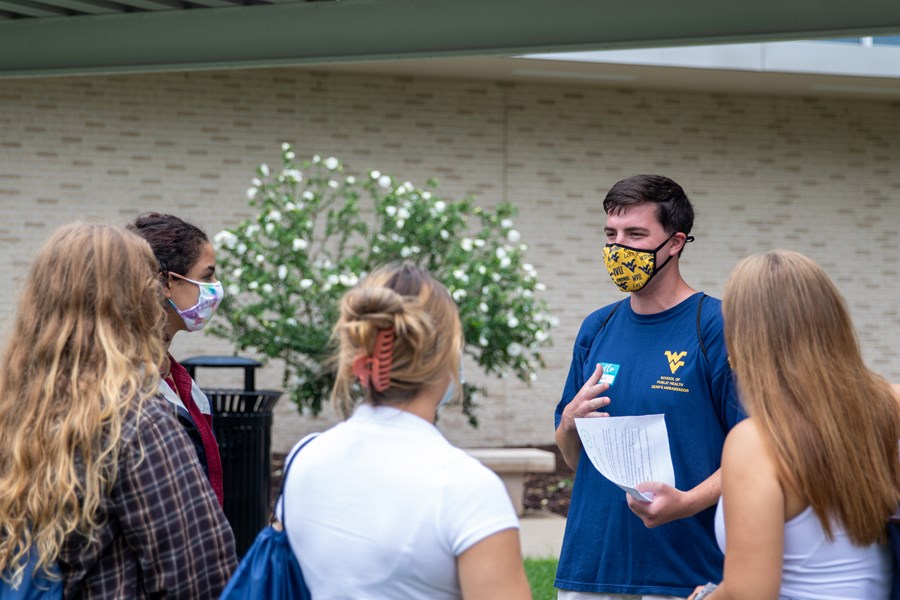 Welcome to the School of Public Health!
From meeting your program director, as well as fellow students, to touring the WVU Health Sciences Center and seeing where your first class of the semester will take place, Academic Day with the School of Public Health will set you on the right path as you embark on the first steps of your college journey. 
Academic Day 2022 will be held in person on Tuesday, August 16. 
Time: 12 p.m. to 2 p.m. 
Location: Health Sciences Center-South 3830, the School of Public Health (SPH) Student Computer Lab
Schedule
12-12:30 p.m.: Welcome and Lunch


You'll hear from the following SPH leaders, who are excited to welcome you and help you kick off your first semester as a new member of the Public Health family. 
12:30-1 p.m.: Introductions and Program Overview 
1:00-1:30 p.m.: Tour of the Health Sciences Center (HSC)

Get familiar with the HSC as a Dean's Ambassador takes you on a tour and shows you where your first class of the semester, First-Year Seminar (PUBH 191), will take place.  
1:30-2:00 p.m.: Q&A session with the Dean's Ambassadors and Student Association of Public Health


Your fellow students will be ready to answer any and all of your questions! Come prepared to ask anything that's on your mind, whether you're interested in hearing about tips to be successful during your first year of college to the best spots for food and hanging out around Morgantown. 
2:00 p.m.: Campus Scavenger Hunt

As Academic Day concludes, get to know the School of Public Health and the rest of the campus! Grab your smartphone or camera and follow the list provided at the session to "start collecting" as you explore your new home. 

You'll have until 9:55 a.m. the next day to "collect" your items. You'll report what you find during your First Year Seminar Class (PUBH 191), which meets in HSC-South 8602 from 10-10:50 a.m. on Wednesday, Aug. 17. 
Be sure to follow School of Public Health on Instagram (@wvusph), Twitter (@WVUPublicHealth), Facebook (@WVUPublicHealth) and/or LinkedIn (WVU School of Public Health) and as you snap a photo of each item, share on one or more of the platforms above and give us a tag so we can reshare your finds! 
Resources
Pictured above: Dean's Ambassador and current graduate student Ryan Titus leads a tour for SPH students during fall 2021 Welcome Week (WVU Photo/UR-Health Sciences). For updated COVID-19 guidance for the fall 2022 semester, refer to this recent University announcement.