School of Public Health master's student nominated for Woman of Impact Award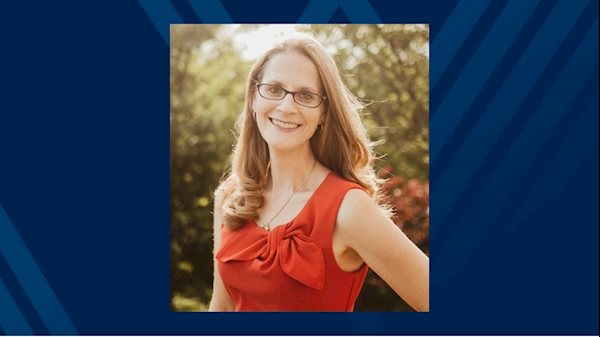 A West Virginia University School of Public Health Master of Health Administration student has been nominated for the Ohio Valley Woman of Impact Award.
Melissa Yeso, a second year Master of Health Administration (MHA) student, is among five women to be nominated for the prestigious 2021 award.
Woman of Impact nominees are dedicated to making a lasting impact on the health of the Ohio Valley community. Each year, a select group of individuals are nominated to be a part of this initiative because of their passion and drive to make a difference. All nominees will bring together their own network to form an impact team, set a goal, raise funds, and have an impact on the community.
"I am excited to be nominated for Go Red for Women's, Woman of Impact campaign," Yeso said. "As part of this year's class of changemakers, I've brought together a team that's working to make the greatest impact possible on women's health. We will be raising much-needed funds for the American Heart Association and working to improve the health of our communities."
At the apex of this eight-to-nine-week campaign, this group of women will be recognized for the overall impact they have on the Woman on Impact mission and community. The woman who brings her network together to have the largest impact will be named the Ohio Valley Woman of Impact Award winner.
In 2004, Go Red for Women was born as a campaign to raise awareness among women about their greatest health threat – heart disease. This campaign grew into a movement to bring together thousands of women to make a change. Go Red for Women provides women and their families a platform to lead healthier lives and transforms their communities. This movement is about providing opportunities for women to take charge of their health, build communities that support access to healthy choices, demand equal access to health care for all women and their families, and increasing women in STEM in upcoming generations.
"Our team is focused on preventing heart disease and stroke," Yeso said. "We're promoting healthy lifestyles, building awareness and raising critically needed funds to support research and education initiatives."
Cardiovascular diseases, which include heart disease and stroke, claim the life of a woman about every 80 seconds.
"We hope you will join us on our mission because about 80% of these diseases may be prevented," Yeso said.
To support Yeso and her team's efforts to make a change in women's lives, visit her campaign page or download the flyer.
---
-WVU-
sd/07/20/21
CONTACT: Nikky Luna, Director of Marketing and Communications
WVU School of Public Health
304.293.1699