Ask the Experts: Preventing Childhood Obesity - March 1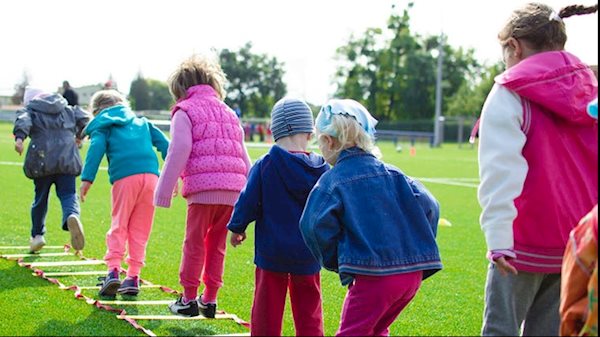 Prevention Research Centers Ask the Experts: Preventing Childhood Obesity
On March 1, from 2-3:30 p.m., the Association of State and Territorial Health Officials (ASTHO) will host an Ask the Experts virtual session on preventing childhood obesity. Expert panelists from Yale-Griffin Prevention Research Center, West Virginia Bureau for Public Health, West Virginia Prevention Research Center and the CDC Division of Population Health will address the intersection of community based research, policy development and program implementation to prevent childhood obesity. Upon registration, participants will have the opportunity to submit questions for the panelists to address.
Ask the Experts: Prevention Research Centers
Preventing Childhood Obesity
March 1, 2018
2 – 3:30 p.m. ET
Hosted by: ASTHO

DESCRIPTION:
Childhood obesity affects approximately 12.7 million children and adolescents in the United States. Multi-component local, state, and national initiatives that address both communities and educational systems can have a significant impact on reducing childhood obesity. Expert panelists will address policies, evidence-based programs, and key partnerships for successful childhood obesity prevention initiatives.

When you register, submit up to two questions that will be addressed by the speakers during the panel. The session will offer an engaging discussion about the intersections of community-based research, policy development, and public health practice.

This virtual event is the first of a three-part series highlighting CDC's Prevention Research Centers. Join us for upcoming Ask the Experts events highlighting mental health and rural health.

EXPERT PANEL:
Lesley Cottrel, PhD
Co-Principal Investigator, West Virginia Prevention Research Center
Professor & Vice Chair of Pediatric Research, West Virginia University
Director, West Virginia University Center for Excellence in Disabilities
Rahul Gupta, MD, MPH, MBA, FACP
Commissioner & State Health Officer, Bureau for Public Health,
West Virginia Department of Health and Human Resources
David L. Katz, MD, MPH, FACPM, FACP, FACLM
Director, Yale University Prevention Research Center
Founder, True Health Initiative
Sarah Sliwa, PhD
Health Scientist, CDC Healthy Schools, Division of Population Health
OBJECTIVES:
Facilitate discussion between public health professionals and childhood obesity experts.
Identify strategies for translating public health research to practice.
Understand how to implement multi-component interventions that address physical activity, nutrition, and educational attainment.
Learn how state health departments can partner with PRCs, along with other education, community and non-traditional partners to implement childhood obesity prevention programs.