ASPPH leader to share new vision for public health education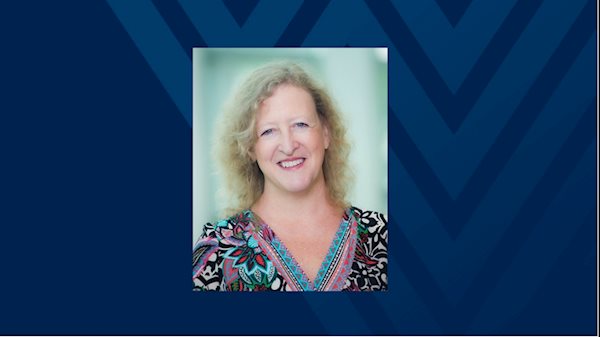 The WVU School of Public Health will kick off its 2018-2019 Dean's Colloquium Series with a discussion about the future of public health education.
Donna Petersen, Sc.D., M.H.S., C.P.H, will serve as the first speaker in this year's series. Her lecture, "Framing the Future: Transforming Public Health Curricula to Improve Health," will be on Friday, September 7, 2018, in the Okey Patteson Auditorium (room 1175 Health Sciences Center-North), at 10:00 am. A Q&A session will follow the lecture. The event is free and open to the public. For those who cannot attend, the event also will be webcast.
Petersen currently serves as chair of the Association of Schools and Programs of Public Health (ASPPH), a membership organization that represents accredited schools and programs of public health. She also is dean of the College of Public Health and senior associate vice president of USF Health at the University of South Florida.
From 2011- 2015, Petersen chaired the ASPPH-sponsored task force, Framing the Future: The Second Hundred Years of Education in Public Health. ASPPH established the task force to better prepare graduates for success in a changing world and global marketplace. A large and diverse group of thought leaders collaborated over a three-year period to guide the comprehensive initiative and develop a framework to advance public health. Overall, the task force recommends transforming public health degree programs, improving the understanding of public health among clinical and other professions, and enhancing collaboration with governmental public health agencies for improving the preparation of their workforce.
"We are honored to host Dr. Petersen at WVU and to have an interactive discussion with her about the future of our field," said Jeffrey Coben, dean of the WVU School of Public Health. "Her work with ASPPH and her leadership roles at the University of South Florida lend insight and expertise that is valuable to public health educators and practitioners alike. This event will also give our students a chance to think and talk about the future of public health as a whole."
In addition to her roles at ASPPH and USF, Petersen also is editor emerita of the Maternal and Child Health Journal, founding member and past president of the National Board of Public Health Examiners and immediate past chair of the Council on Education for Public Health. She is on the Tampa Bay Partnership's OneBay Healthy Communities Executive Committee, the Hillsborough County Health Care Advisory Board, and the Foundation for a Healthy St. Petersburg Board. Among her many honors, Petersen was named Distinguished Alumna in 2011 by Johns Hopkins University.
CONTACT: Kimberly Becker; WVU School of Public Health Director of Communications and Marketing; 304-293-1699; kimberly.becker@hsc.wvu.edu