First cohort of Public Health undergraduate program ready to make a positive difference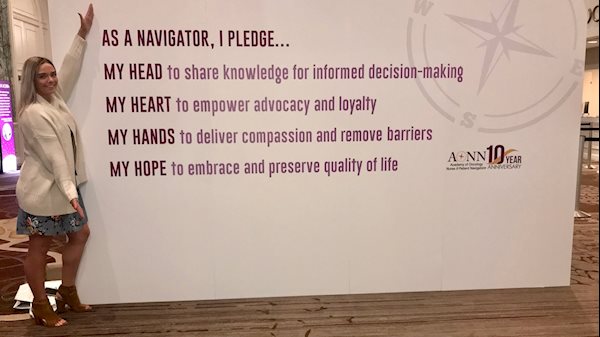 When the first group of students enrolled in West Virginia University's School of Public Health undergraduate program four years ago, they couldn't have imagined they would graduate during a pandemic. As they entered the program as freshmen in 2016, many people around the world did not understand the role of public health, but with the emergence of COVID-19, it seems that perspective has now shifted.
"As you graduate, the entire world now understands the importance of public health," WVU School of Public Health Dean Dr. Jeffrey Coben reminded students during the May 2020 virtual Mountaineer Graduation Day celebration. "This pandemic has amplified a core fundamental of public health: good health is not simply a matter of choice or a matter of genetics. Rather, it is impacted by the conditions in which people live, work and play, and you have made the choice to dedicate yourself to improving those conditions."
Although they graduated with 44 classmates who joined the program throughout their college journey, Cassidy Adams, Claire Boland, Ethan Feldmiller, Alexa Harris, Tayler Lee and Ksheeraja Sriram knew they wanted to study public health before they arrived on campus.
"I decided to study public health near the end of my senior year of high school," said Sriram. "I knew I wanted to go into healthcare and initially thought I would study biochemistry. However, I decided that I was more interested in learning about 'big-picture' issues related to healthcare, so public health seemed like the perfect fit."
When she started the program, the Morgantown native was excited about the prospect of being part of such a new program that could provide a close-knit and supportive environment.
Throughout her time in the program, Sriram participated in multiple opportunities enhancing her educational experience despite joining a newly developed bachelor's degree.
"Along with two other WVU public health students, I had the chance to participate in the Milken Institute Future Health Leaders program," she explained. "This was a great opportunity to apply the skills we learned in class to real-world public health problems. We even got to make a trip to Washington, D.C., to present our work at the Milken Institute Future of Health Summit."
For Boland, choosing WVU came first, and then a meeting with recently retired Assistant Dean for Undergraduate Studies Janet Hunt during a Discover WVU event prior to high school graduation solidified her decision to study public health.
"I knew I wanted to do something health science-related," said Boland. "I was instantly sold [on public health] at a tabling event and it ended up being one of my best life decisions."
When she left the Health Sciences Center in March for an online learning environment, she didn't know the Class of 2020 wouldn't return to campus. But she did know they were armed with the knowledge to tackle some of the world's greatest public health threats and help their communities during this challenging time.
"During my experience at WVU, I ended my college career during a global pandemic," she said. "Pandemics were something our program talked about for years, and we knew at some point it would happen. Our wonderful teachers worked tirelessly to make sure we ended our senior year as smoothly as possible. I also was able to take the knowledge I have on pandemics and spread awareness to those who didn't see the seriousness of it."
Following graduation, Boland, a native of Connecticut, began working in her chosen community of Morgantown at WVU Medicine. As for her classmates, Adams, Feldmiller and Lee are interested in earning a Master of Health Administration, Harris is pursuing a master's degree in social work at WVU with the goal of working in hospital social work, and Sriram is attending medical school the University of Pittsburgh School of Medicine with interests in pediatrics, psychiatry and global health.
Pictured at Top: Claire Boland at Academy of Oncology Nurse & Patient Navigators event
-WVU-
jw/07/17/20
---
CONTACT: Nikky Luna, Director of Marketing and Communications
School of Public Health
304-293-1699; nikky.luna@hsc.wvu.edu