Graduating students reflect on field experiences, internships and connections to skills and knowledge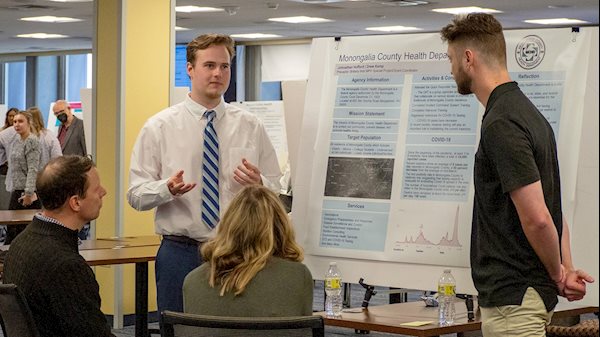 Reflecting on their public health field experiences, internships and connections to program skills and knowledge, 39 graduating students from the WVU School of Public Health's Bachelor of Science programs presented posters during the Public Health Senior Capstone Showcase held on Friday, April 29.
Among the presenters was the first graduating cohort of five students from the B.S. in Health Services Management and Leadership program.
This semester, students have worked with a variety of agencies, programs and hospitals, including Healthy Harrison, Monongalia County Health Department, Prevention Research Center, Think Kids WV, NIOSH, WVU Medicine J.W. Ruby Memorial Hospital, Mon Health, plus several more.
To view and/or download photos from the event, visit the School of Public Health SmugMug gallery.