CANCELED: COVID-19 expert to speak at West Virginia University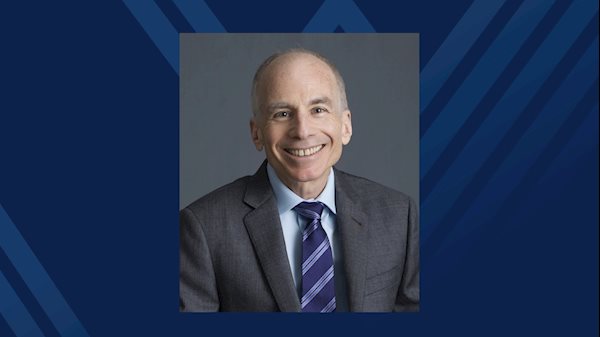 In the midst of the global COVID-19 outbreak, a renowned expert on the coronavirus will give two lectures at the West Virginia University School of Public Health and College of Law.
Lawrence O. Gostin is a professor of medicine at Georgetown University and director of the World Health Organization's Collaborating Center on National and Global Health Law. He is currently advising Congress, the U.S. Department of Health and Human Services, and the National Governors Association on COVID-19.
Gostin will present "COVID-19: A Global and National Emergency" as part of the School of Public Health's Dean's Colloquium Series on March 27 from noon to 1 p.m. in 1909 Health Sciences Center North, with a pre-event reception from 11 a.m. to 11:45 a.m. in the Fukushima lobby. The lecture, which helps kick off WVU Research Week, is free and open to the public.
To accommodate the increased interest in the coronavirus, Gostin's lecture on COVID-19 will also be presented at noon on March 24 in the Marlyn E. Lugar Courtroom at the College of Law.
"Professor Gostin is one of the world's preeminent international health experts," said Erik Carlton, associate dean and professor in the Department of Health Policy, Management and Leadership. "In the wake of the COVID-19 outbreak, he has been consulting closely with the United Nations and World Health Organization. In addition to the excellent resources and information provided by the WVU Health Sciences Center, WVU Medicine, and the Mon County Health Deopartment, having his expertise and insights on our campus and available to members of our community through this forum is an exceptional opportunity to better understand this disease."
Gostin is a University Professor, Georgetown University's highest academic rank, and Founding O'Neill Chair in Global Health Law. He is also a professor of public health at Johns Hopkins University. Appointed by the WHO Director-General, Gostin has served in various high-level positions at the United Nations agency, including the International Health Regulations Roster of Experts and the Expert Advisory Panel on Mental Health.
Download a copy of the event flyer.
-WVU-
update: jj/3/6/20
nl/2/25/20
---
CONTACT: Nikky Luna, WVU School of Public Health Director of Marketing and Communications; 304.293.1699, Nikky.Luna@hsc.wvu.edu; or James Jolly, WVU College of Law Director of Marketing and Communications; 304.293.7439, James.Jolly@mail.wvu.edu