New Public Health appointment to address state's 21st century workforce needs
Leveraging the expertise of a higher ed. leader in graduate education, inclusive excellence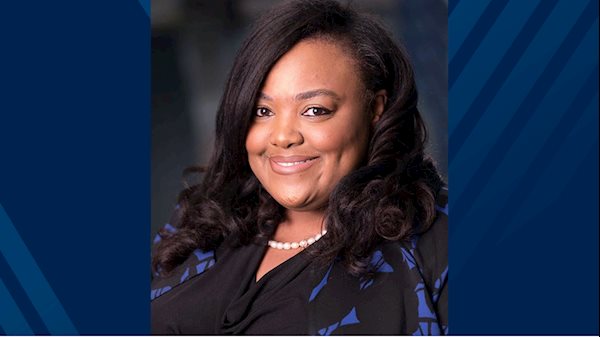 The West Virginia University School of Public Health is pleased to announce that W. Constinia Charbonnette, Ed.D., MBA, will join the Office of Academic and Student Affairs in the newly-created role of director of strategic education initiatives. Charbonnette will also serve as an assistant professor in the Department of Health Policy, Management and Leadership.
The School identified a need for strategic academic planning related to the state's 21st century workforce needs around the public health profession. Additionally, vast opportunities to advance diversity initiatives were found as the School completed its recent self-study in preparation for reaccreditation. Fortunately, to address these critical needs, the search committee didn't have to look far.
"Dr. Charbonnette worked with Drs. Woodrum, Carlton and me on a collaborative graduate-level project here at WVU beginning in 2019. Her poise and professionalism did not go unnoticed," Senior Associate Dean for Academic, Student and Faculty Affairs Linda Alexander, Ed.D., said. "As I began to think seriously about strategic initiatives for diversity, education and academic programming, it felt natural to seek out Dr. Charbonnette' s considerable expertise in these areas. Her knowledge and understanding of our needs along these lines led to her emerging as the top candidate for this newly created position."
Charbonnette has served WVU for more than a decade, previously serving as assistant dean of graduate programs for the John Chambers College of Business and Economics, holding varying positions in the Office of Graduate Education and Life and teaching in the College of Education and Human Services. Prior to joining the Mountaineer family, Charbonnette provided leadership at Washington & Jefferson College as assistant dean of student life and multicultural affairs.
In this new position, Charbonnette's expertise in developing and managing graduate-level academic programs will enhance the experience for online students enrolled in the current Master of Health Administration, as well as future online public health educational offerings. Her previous work includes serving as co-principal investigator on a national graduate education trends and best practices research project, of which WVU was one of 47 affiliate partners in the study.
Charbonnette will also provide leadership to diversity, equity and inclusion initiatives as part of the School's commitment to the social justice mission of public health. Through collaboration with academic partners, external stakeholders and the WVU Division of Diversity, Equity and Inclusion, she will ensure efforts are formally and continuously integrated throughout the School to create inclusive excellence and support the overall strategic vision.
A leader in higher education, Charbonnette is a member of WVU Women's Leadership Initiative steering committee, Council of Graduate Schools Public Policy board, Council of Southern Graduate Schools executive board, American Association of University Women Smart Start, and the Women's and Gender Studies Advisory Council.
Charbonnette holds a Doctor of Education in Curriculum and Instruction and Master of Business Administration from WVU, Master of Science in Secondary Mathematics Education from the University of New Haven, and a Bachelor of Arts in Political Science from Howard University.
-WVU-
jw/12/04/20
---
CONTACT: Nikky Luna, Director of Marketing and Communications
WVU School of Public Health
304.293.1699