Order School of Public Health swag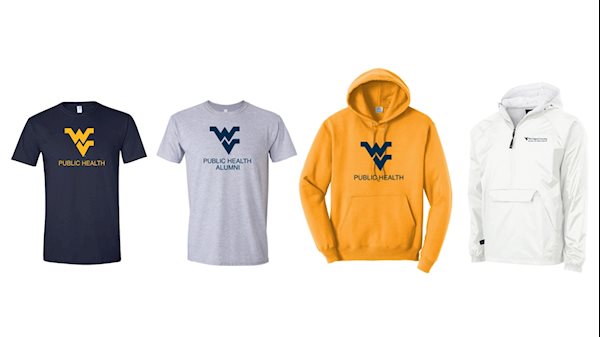 The Student Association of Public Health (SAPH) is hosting a WVU School of Public Health swag fundraiser! Items available for purchase include T-shirts, hooded sweatshirts and pullover jackets in various colors. All orders must be placed by midnight on Sunday, April 11.
Purchases may be shipped for a fee of $5.95 + $1.00 for each additional item or picked up in Morgantown at a drive thru event the week of April 26. More details to come.
Proceeds go toward supporting SAPH, which is dedicated to promoting public health issues throughout WVU and beyond while preparing leaders in public health.