PhD student co-authors publication on the impacts of smoking during pregnancy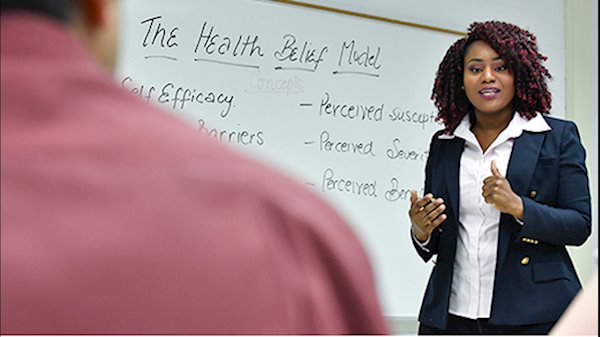 Sabena Thomas, a third-year PhD candidate in Social and Behavioral Sciences, recently served as co-author on a paper published in the journal, Preventive Medicine.
As part of her doctoral research, Thomas contributed to the piece, "Maternal smoking during pregnancy and academic achievement of offspring over time: A registry data-based cohort study," which assesses the cumulative impact of maternal smoking during pregnancy on a child's academic performance in the 4th, 7th and 10th grades.
Thomas provided a critical review of the literature on MSDP and academic achievement and assisted with drafting/writing the manuscript under the supervision of Assistant Professor Alfgeir Kristjansson.
Assistant Professor Christa Lilly also served as co-author in addition to Thomas and Kristjansson.