School of Public Health PhD candidate to present twice at American Public Health Association Meeting and Expo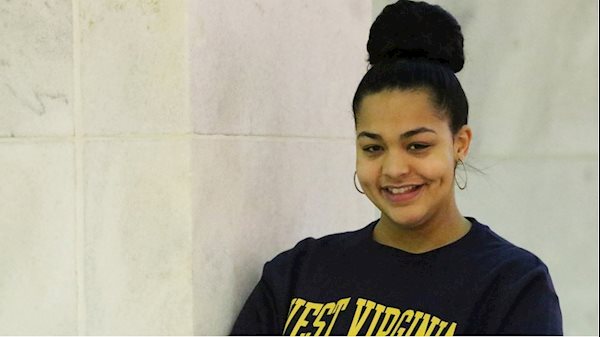 The West Virginia University School of Public Health will be represented by Brittany Smith, a PhD candidate, at the American Public Health Association (APHA) Meeting and Expo. She will be presenting at the conference on her research.
This is not the first time Smith has presented at APHA, something she calls "The Public Health Grammys" because "you can network with great minds and individuals at the top of the field," she said.
She will be presenting on two differing topics: Project AWARE, which provides in-school mental health services to children in West Virginia, and the prevalence of adverse childhood experiences in mothers with substance use disorder and their children—a topic she is investigating in her dissertation.
"These issues are of personal and professional importance to me. The children in West Virginia deal with many of these issues, and it is time we focus on this and provide preventive solutions," Smith said.
There are a few things she hopes her audiences gain from attending her presentations, including the importance of identifying and recognizing children's struggles.
"Saying 'children are a priority' is not enough," she said. "It is of the upmost importance that we gain an understanding of the trauma children encounter to develop effective interventions. Without this knowledge and the solutions that come from it, we will have unhealthy populations for generations to come."
Learn more about Brittany's journey with the School of Public Health by visiting her profile.
Learn more about the School of Public Health's (SPH) role at the 2022 APHA Meeting and Expo here and make plans to attend the Mix and Mingle event on Monday, Nov. 7, by submitting your RSVP here. All SPH students, faculty, staff, alumni and friends are welcome to attend the Mix and Mingle.
---
-WVU-
CONTACT: Nikky Luna, Director of Marketing and Communications
WVU School of Public Health
304.293.1699