SPH students present at WVPHA Annual Conference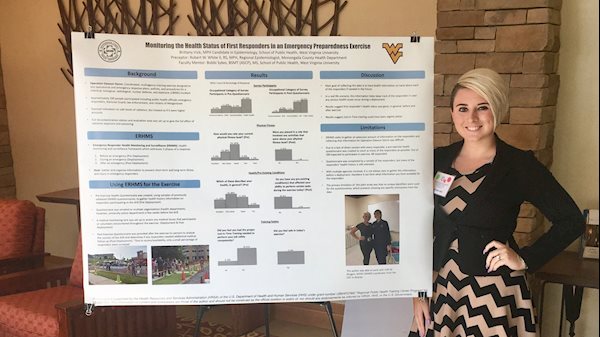 Ten students from the WVU School of Public Health recently attended the West Virginia Public Health Association Annual Conference in Canaan Valley. Students met with American Public Health Association President Tom Quade to discuss their practice-based experiences.
Additionally, Brittany Irick, MPH candidate in Epidemiology, and Lauren Branch, PhD candidate in Occupational and Environmental Health Sciences, presented posters to 30 attendees in the Nursing Section of the WVPHA Annual Conference. Conference attendees also selected Mackenzie Hilliard, MPH candidate in Health Policy, Management and Leadership, and Lauren Branch to present at the annual banquet.