Students invited to Valentine's Day-themed School of Public Health information session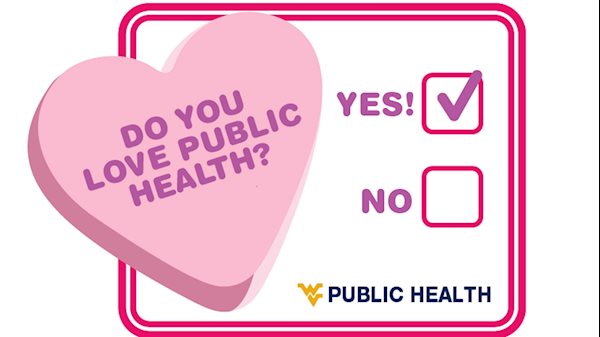 Why do we LOVE Public Health?
Join us on Valentine's Day to find out! Bring a friend and enjoy some sweet treats and learn more about our undergraduate and graduate programs, courses and other unique offerings from the School of Public Health.
Who's invited: Any WVU student interested in learning more about the School of Public Health's undergraduate or graduate programs
Date: Tuesday, Feb. 14
Time: 11 a.m. to 12 p.m.
Location: G-119B, Health Sciences North (near the bookstore; HSC map available here)
Interested but can't make it? Be sure to fill out the RSVP form, and we'll be in touch! Learn more by visiting the event webpage..