WV Prevention Research Center partners with Save the Children and WVU CED, implements recovery program to support flood victims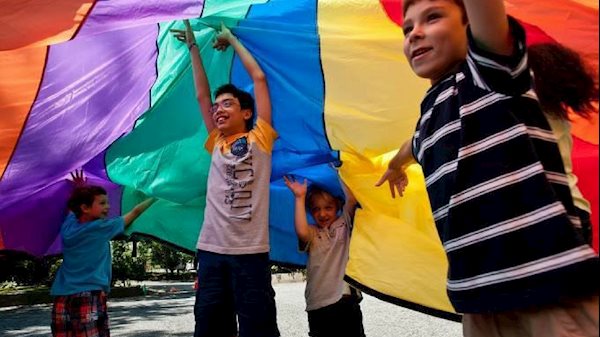 UPDATE: June 5, 2017

A little less than a year ago, flash floods tore through the southern part of the state. Multiple lives were lost, thousands of families were left with either damaged homes, or no homes at all, and many schools, libraries, and child care centers were destroyed.
In the wake of the flood, West Virginia Prevention Research Center (WVPRC) Community Partnership Board members, Anna Hardway and Tony Richards, approached the WVPRC to ask for help. Hardway and Richards both work for Save the Children, a national leader in helping provide emotional recovery programs for children following emergencies.
WVPRC partnered with WVU Center for Excellence in Disabilities (CED) and Save the Children to bring the disaster-tested Journey of Hope program to West Virginia. The signature program, which was developed by Save the Children in 2007 after Hurricane Katrina, is now helping flood-affected children build resiliency, identify and cope with their feelings, and strengthen their social support networks.
"Even though the floods have passed, children are still recovering from the emotional distress of having their worlds turned upside down," said Hardway, Save the Children's director of programs in West Virginia. "Many girls and boys have lost their sense of security, are unsure of their futures and need time to heal. Save the Children knows how critical it is to offer support to children after disaster, giving them a chance to draw on their own strengths, bounce back and continue their mental, emotional and social development."
Together, WVPRC, CED, and Save the Children are working to train graduate students and professionals from education and health-related fields as master trainers in the Journey of Hope curriculum. After receiving the training, the master trainers deliver the program to train facilitators in flood-affected communities. The facilitators then conduct program workshops for smaller groups of children across the state.
Through a series of team activities, such as cooperative play, literacy, discussion and art, Journey of Hope helps children strengthen their natural abilities to cope and process their emotions of fear and loss. It also helps to identify children who may need additional support or assistance, and encourages kids to communicate their own need for help.
To date, this partnership has helped train 33 master trainers and 105 program facilitators who have initiated 14 active Journey of Hope workshops that have reached 130 children.
Save the Children is one of very few U.S. providers of child-focused psychosocial support following disasters. Journey of Hope, proven by academic evaluators to promote critical protective factors after emergencies, has reached over 85,000 children in the U.S. to date.
The West Virginia Prevention Research Center (WVPRC) is one of 26 prevention research centers funded by the Centers for Disease Control and Prevention (CDC) cooperative agreement number 1-U48-DP-005004. The WVPRC is housed in the West Virginia University School of Public Health.
About Save the Children
Save the Children believes every child deserves a future. In the United States and around the world, we work every day to give children a healthy start in life, the opportunity to learn and protection from harm. When crisis strikes, and children are the most vulnerable, we are always among the first to respond and the last to leave. We ensure children's unique needs are met and their voices are heard. We deliver lasting results for millions of children, including those hardest to reach. We do whatever it takes for children – every day and in times of crisis – transforming their lives and the future we share.
Save the Children WV website: http://www.savethechildren.org/site/c.8rKLIXMGIpI4E/b.9419587/k.947F/West_Virginia.htm
CONTACT: Liesl Kammer, PR Specialist, West Virginia Prevention Research Center, School of Public Health, West Virginia University
304.680-3636