WVU epidemiology doctoral student awarded American Public Health Association scholarship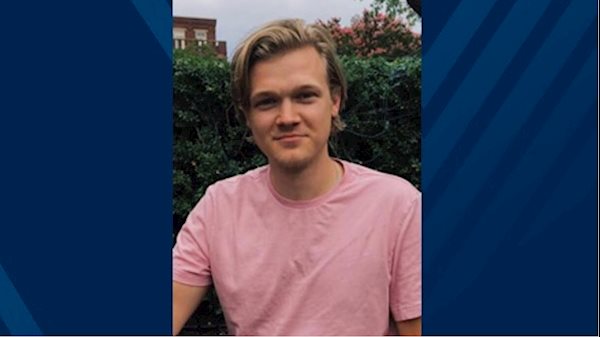 West Virginia University doctoral student Eric Lundstrom is one step closer to fulfilling his professional and personal goals after being awarded a scholarship from the American Public Health Association.
Lundstrom, who graduated in May with a Master of Public Health from the School of Public Health, is the recipient of the James P. Keogh Memorial Scholarship, awarded by the Occupational Health and Safety Section of APHA. The scholarship includes registration for the All-Virtual 2020 APHA Annual Meeting in October and a one-year APHA membership.
As a first-year student in the PhD in Public Health Sciences-Epidemiology program, Lundstrom is both grateful and excited about the additional opportunities the award will provide.
"I am honored and humbled," he said. "Although I'm relatively new to Occupational Safety and Health (OSH), it has become something I am passionate about and hope to contribute to throughout my career. Attending the APHA conference, even virtually, will be a great opportunity to meet and network with others interested in OSH.
"This is exciting because OSH tends to be a diverse crowd in terms of background – from epidemiologists to physicians to labor organizers, etc. – so I'm sure there will be many unique perspectives."
While Lundstrom may be somewhat new to OSH, he's been steadily gaining valuable, hands-on experience. The Morgantown native has been involved in several projects pertaining to occupational health and safety, working as a student research assistant with WVU Extension Occupational Safety and Health for the past two years. And, as his experience grows, so does his appreciation of the field.
"West Virginia has a rich history pertaining to occupational health and labor organizing that I find fascinating," he said. "Additionally, I've already had several OSH mentors in my time here, including Drs. Mark Fullen and Douglas Myers, who have provided insight into the importance of OSH and its role in public health."
Lundstrom recognizes there is still much to experience and learn, however.
"I decided to continue my education by pursuing a PhD in the Epidemiology program at WVU after speaking with Dr. Gordon Smith about an exciting project he is working on related to workplace injuries and their association with the opioid epidemic," he said.
When asked about the connection between the work and philosophy of James P. Keogh, MD – the tireless advocate for worker safety and health for whom the memorial scholarship is named – Lundstrom pointed to the overarching mission of OHS.
"I view epidemiology not only as a career, but as an avenue to provide social justice to workers who have been, and continue to be, wronged at the workplace," he said. "By applying the principles of epidemiology and public health, James P. Keogh not only helped his patients, but improved the science of occupational health so that workers in the future might not be harmed similarly.
"This, in my view, exemplifies the goal of occupational health and safety: working as a collective team to provide protection and social justice to the workers who need it most."
-WVU-
nl/08/31/20
---
CONTACT: Nikky Luna, Director of Marketing and Communications
School of Public Health
304-293-1699; nikky.luna@hsc.wvu.edu