WVU in the News: More gas wells linked to more symptoms in Pennsylvania residents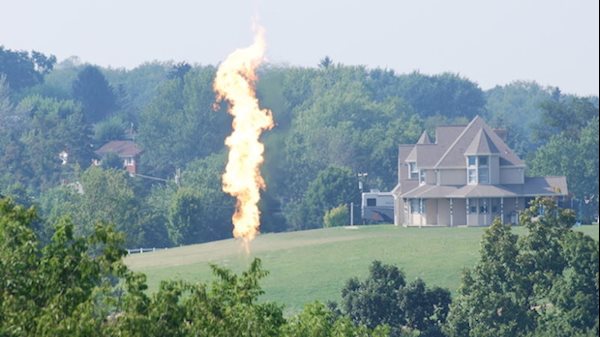 Sore throat, burning eyes, headaches—these are just a few of the health problems reported by people living near oil and gas operations in southwestern Pennsylvania, according to a new study.
In the study, researchers estimated residents' exposure to oil and gas emissions and used a novel method to assess potential health consequences related to their exposure level. The study does not prove cause and effect but showed that people surrounded by higher numbers of wells were more likely to suffer a greater number of symptoms.
"We need to ask questions about what are in those emissions and what is it about more wells that could create that link to health symptoms," said study coauthor Hannah Blinn, a former graduate student at Chatham University. "We really need to look at how more and more wells in an area could affect a community."
Michael McCawley, an environmental health scientist at West Virginia University who was not involved in the study, said that the work is an interesting and valuable contribution but agreed on the need for more air sampling. While modeling exposure is a common practice, he pointed out that a lot of assumptions factor in to the models.