WVU in the News: W.Va. Guard aviator brings unique skillset to COVID-19 pandemic battle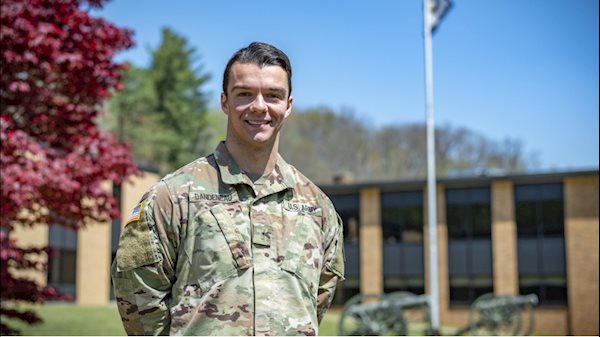 One of the greatest strengths the National Guard has, both in West Virginia and around the nation, is the vast variety of skill sets Soldiers and Airmen who serve in uniform bring to the table from their civilian careers. Often times, these skill sets are entirely unrelated to their military roles. The security forces personnel guarding the flight line may be a world history teacher, the infantryman on the rifle range may be a gourmet chef at a local 5-star restaurant, and the personnel clerk in human resources may be a skilled metalsmith when not in uniform.

This wide diversity of subject matter expertise often leads to unique and innovative ideas and solutions to problems that the Guard may face in any given scenario, and allows the Guard to maximize capabilities across a wide spectrum of missions.

One such Soldier whose civilian training and subject matter expertise is allowing him to play a critical role in the ongoing West Virginia National Guard (WVNG) COVID-19 pandemic response, is Warrant Officer 1 Dana J. Dandeneau.
Dandeneau graduated from WVU in 2018 with a Master of Public Health in Epidemiology.
Photo: Staff Sgt. Caleb Vance