WVU Joins the 5th Midwest Global Health Conference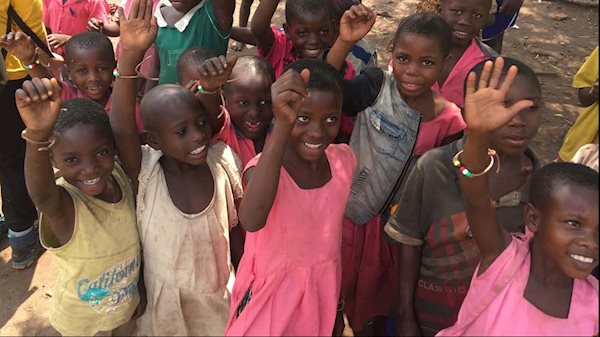 West Virginia University will be participating in the 5th Midwest Global Health Conference Feb. 24 at the University of Cincinnati. This regional conference is a collaboration of eight institutions, including the University of Cincinnati, Cincinnati Children's Hospital Medical Center, the University of Kentucky, University of Louisville, Marshall University, the Pikeville Osteopathic School of Medicine, West Virginia University, and Wright State University.
This will be the first time WVU participates in the conference. Five featured speakers from WVU will highlight various topics.
Martina A. Caretta, an Assistant Professor from the Department of Geology and Geography, will be presenting her work on women's everyday embodied relations with water in East Africa and Bangladesh, titled "The Gender and Embodied Dimensions of Water: A Feminist Geographical Analysis."
Kristine S. Robinson's talk "The Power of POCUS: How Ultrasound is Changing Global Medicine" focuses on the various applications of Point-of-Care Ultrasound and their impact on Global Health. She is an Assistant Professor and Ultrasound faculty from the Department of Emergency Medicine.
Chemical Engineering senior and Vice President of the WVU Chapter of Engineers Without Borders, Alexis Zini will discuss her involvement in the five-year project in Kasese, Uganda which provides a safe water supply for residents by preparing the landscape and installing a water filtration system and pipeline, titled "WVU International Water Access."
Dr. Michael R. Brumage, the Assistant Dean for Public Health Practice and Service from the School of Public Health, will be part of the One Health Panel Linkage of Communities in Research and Practice session.
Morgan King, will represent WVU in the Student Panel with her talk, "Women and Water," a discussion on social, cultural, and gender inequalities involving water. She is a senior from the Department of Civil and Environmental Engineering.
The keynote address, "One Health – A New Global Movement Integrating Human, Animal, and Environmental Health in a Changing World," will be given by Dr. Jason W. Johnson, the Vice President and Dean of the Lincoln Memorial University College of Veterinary Medicine.
Other exciting activities include the student photo, essay, and poster competitions. For additional information, check out the website, www.uc.edu/eventservices/GlobalHealth. To enter the student competitions, access the links below or contact Travis Bergmann at 304.285.1960 or travis.bergmann@hsc.wvu.edu.
Submit a photo to the 2018 Midwest Global Health Conference photo competition.
Submit an essay to the 2018 Midwest Global Health Conference essay competition.
Submit a poster to the 2018 Midwest Global Health Conference poster competition.
For more information visit the Midwest Global Health Conference page on the University of Cincinnati website.