WVU Occupational Medicine resident joins FDA safety panel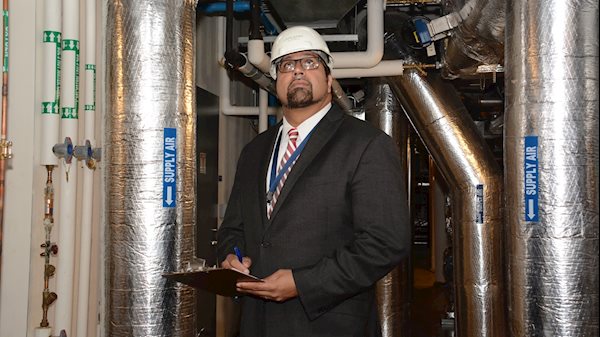 A WVU Occupational Medicine resident has been selected to help the Food and Drug Administration determine whether or not certain medical devices are safe for use. Yusef Sayeed, M.D., M.P.H., was chosen by the FDA to serve as a consumer representative on the Orthopedics and Rehabilitation Devices Panel of the Medical Devices Advisory Committee.
The panel works to review safety concerns around orthopedic and rehabilitation devices. Using their findings, Commissioner of Food and Drugs will determine which devices are beneficial for patients.
"Dr. Sayeed's work with this panel is vital for the safety of future patients," said Chris Martin, M.D., M.Sc., director of Occupational Medicine. "In his work at WVU he is making significant contributions to workplace safety and health in West Virginia and across our region. Through this panel, Dr. Sayeed will have an impact on patients across the entire country."
Dr. Sayeed has been invited to serve on the panel until 2019. He was also recently awarded the Occupational Physicians Scholarship by the American College of Occupational and Environmental Medicine.