WVU School of Public Health to host panel discussion about harm reduction programs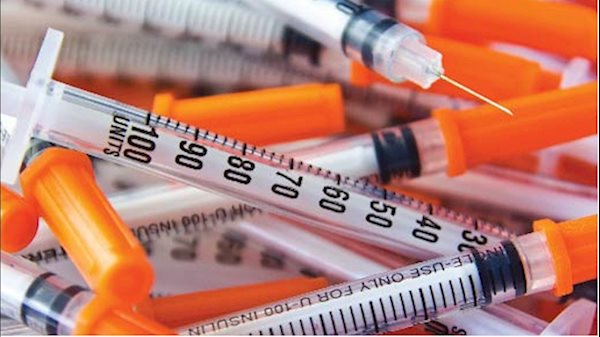 In a continuing series of events focused on the state's most pressing public health issues, the West Virginia University School of Public Health will host a panel discussion about harm reduction programs.
The event will bring to campus three experts to discuss the ongoing opioid crisis and approaches to combatting epidemics related to intravenous substance use. The panelists will provide multiple perspectives – medical, law enforcement and community impact – about harm reduction initiatives and, specifically, syringe services programs.
The panel will feature presentations from an infectious disease researcher and leading U.S. author on the topic; a special agent with extensive experience in drug enforcement; and a healthcare policy leader.
"Harm Reduction and Syringe Services Programs: Public Health, Law Enforcement and Local Perspectives" will be at 11:00 am - 1:00 pm on Thursday, Jan. 10, 2019, in room 1905 Health Sciences Center-North. Opportunities for audience Q&A will follow the presentations. The event is free and open to the public. For those who cannot attend, a live webcast will be available online.
"West Virginians in particular are being hit hard by the current opioid crisis," School of Public Health Dean Jeffrey Coben said. "As the Mountain State's only School of Public Health, we want to provide our students and community with a clear understanding of the research and scientific evidence behind initiatives aimed at reducing the impact of this health crisis on our citizens. We also are dedicated to engaging our community members in creating solutions."
About the Presentations and Panelists
Holly Hagan, PhD, MPH
"Evidence Supporting Syringe Services Programs, Opioid Substitution Therapy, and Other Harm Reduction Strategies Aimed at Preventing Adverse Outcomes Associated with Injection Drug Use"
Dr. Hagan is professor at New York University College of Global Public Health and co-director of the Center for Drug Use and HIV/HCV Research at NYU. She also serves as chair of the Executive Steering Committee of the Rural Opioid Initiative, a collaborative project of the Centers for Disease Control and Prevention, the National Institutes of Health, the Substance Abuse Mental Health Services Administration, and the Appalachian Regional Commission. The initiative funds nine research projects in areas with some of the highest rates of overdose and hepatitis C infection.
Donnie Varnell
"Challenges to Implementing Harm Reduction Programs in Local Communities: A Law Enforcement Perspective"
Varnell is presently an investigator with the Dare County North Carolina Sheriff's Office and the former Special Agent In-Charge for the N.C. State Bureau of Investigation's Drug Diversions Unit. He serves on several state-level committees combating prescription and opioid drug abuse. He also serves as a law enforcement consultant on special projects with the North Carolina Harm Reduction Coalition, where he was heavily involved in the naloxone program for law enforcement and first responders.
William Ramsey, MD
"Voices of the Community on the Opioid Crisis in West Virginia: A Summary of the 'Where's Waldo' Project"
Dr. Ramsey is associate vice-president for coordination and logistics and chief collaboration officer for West Virginia University Health Sciences Center. He has over 30 years of experience in healthcare as a provider, researcher and policy leader, particularly in the area of unique and innovative methods and systems for providing quality and cost-effective medical care. As part of the HSC leadership team, Ramsey is directly involved in the operation and management of specific healthcare and wellness improvement initiatives and serves as a liaison to a variety of entities including government, community organizations and other healthcare stakeholders throughout West Virginia.
The panel event is part of the School of Public Health's Dean's Colloquium Series, which features discussions throughout the academic year highlighting current issues and topics in public health.
CONTACT: Kimberly Becker; School of Public Health Director of Communications; 304-293-1699; kimberly.becker@hsc.wvu.edu