Jamie Long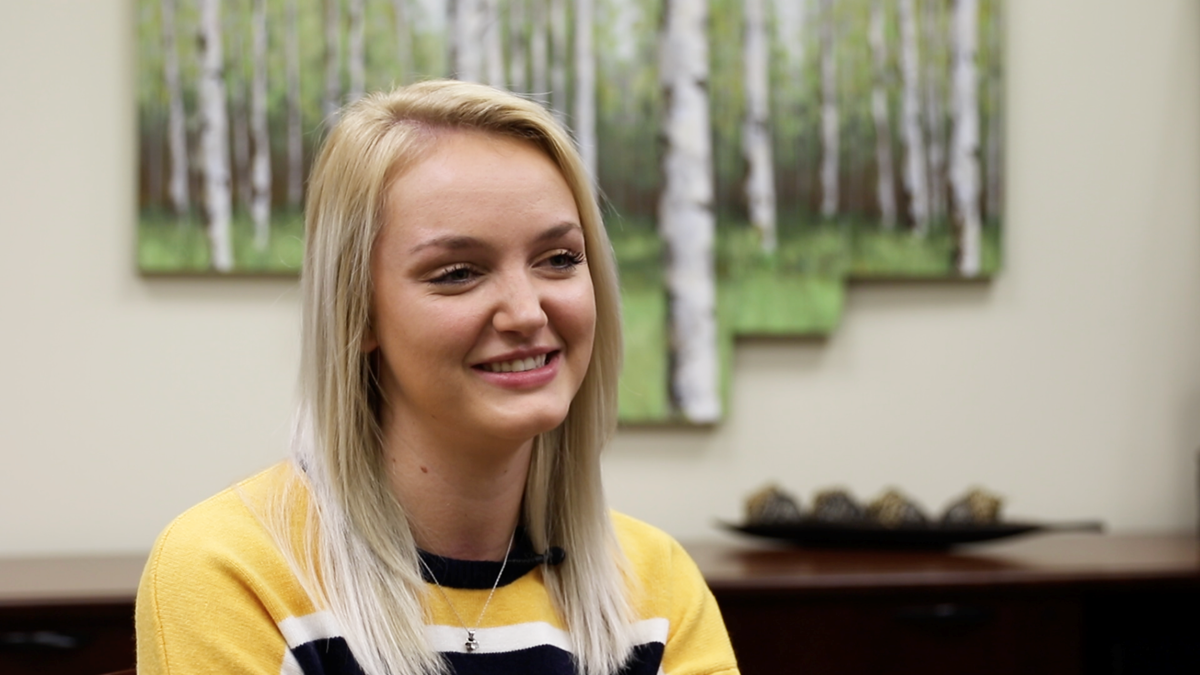 I'll always remember the people I've met here at WVU. They really changed my life by being so supportive.
What does public health mean to you?
To me, public health is the protection of the community, prevention of diseases in the community, focusing on safety and the community and making sure people are healthy and the healthiest they can be.
Why did you choose to study Public Health at WVU?
I transferred to WVU two and a half years ago and that's when I found the public health program. I knew I wanted to help people and the patient navigation area of emphasis in public health gives me the opportunity to work with patients one-on-one and help guide them through the healthcare system.
Have any particular faculty members made an impact on you while at WVU?
What I like most about the School of Public Health is the exceptional staff and faculty. Audra Hamrick, Toni Morris and Dean Hunt have really been amazing. I had a stroke in August and they really encouraged me to keep going and they were very understanding with boundaries. They made me feel like part of a family, and that's really important to me because I think it's always important to feel important. I'll always remember the people I've met here at WVU. They really changed my life by being so supportive.
What would you tell future students about WVU and the School of Public Health?
You don't have to have a certain career goal in mind with public health. It's such a broad field. You can work in the community, you can work on policies, you can work one-on-one with patients. So, my advice would be to not stress about one career path too much.
What did you do for your field experience?
My field experience was with the Transitional Care Coordination Team at WVU Medicine. The Transitional Care Coordination Team works with patients to eliminate readmission within 30 days and make sure their transition from the hospital to their home or a care center is smooth and everything is taken care of properly. During my experience, I worked with Medicare patients and called them to make sure they were going to their primary care appointments and make sure they were doing ok health-wise. I would also help them with any transportation issues they were having that prevented them from going to appointments.
I learned from my experience that people really do need help, especially with the healthcare system. I was the first patient navigator working with the Transitional Care Coordination Team and I helped the team realize it is a really important role.
What advice would you give to your freshman self?
I would tell my freshman self that you don't have to know what you're doing during your freshman year. You can change it up. So, I would tell myself to not stress too much and explore different opportunities.
What are your plans after graduation?
I've been applying to jobs and I hope to work at Ruby Memorial Hospital. After working with a WVU Medicine team during my field placement, I realized that they're an awesome team and they really want to help people, and I want to be part of that. What I look forward to the most is having a job working with patients and making a difference in the world.