Senior citizens' photos help document food access in Preston County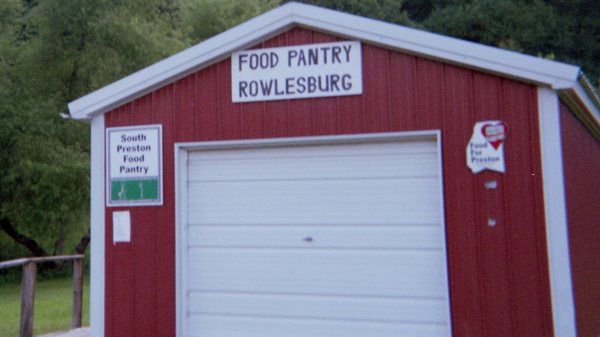 MORGANTOWN, W.Va. – Preston County, W.Va. senior citizens are using photography in a West Virginia University project to identify and explore issues related to food access.
"The Preston County Senior Citizens Photovoice Project was created to focus on issues related to the availability of healthy food for senior citizens," said Lauri Andress, Ph.D., an assistant professor in the Department of Health Policy, Management and Leadership in the WVU School of Public Health.
Participants were asked to take photos related to five dimensions of food access: availability, accessibility, affordability, accommodation and acceptability. With the photos, researchers and community members are able to see concrete evidence of issues with food access and security in the county.
"The photos taken by the seniors serve the same purpose as a survey or needs assessment," said Dr. Andress. "We think that use of the Photovoice method, instead of a traditional survey, brings the issue of food security to light in a vivid way and empowers participants to take a lead on the issue and have their voices heard."
Researchers interviewed the senior photographers so they could further explain their stories and talk about their concerns regarding food availability and access in Preston County.
Funding for this unique project was generously provided by the Caroline Haase Trust. Other project collaborators include Preston County Senior Citizens, Inc., Preston County Family Resource Network, Preston Memorial Hospital and the Preston County Health Department.
There will be a community-wide photo exhibit from 1:30 - 3:30 p.m. Friday, Oct. 23, at the Preston Community Arts Center, 123 South Price Street, Kingwood. The exhibition was curated by Matthew Thomason. This event is free and open to the public. RSVP by Wednesday, Oct. 14, to Lora Humphrey at 304-293-1356 or llowderm@hsc.wvu.edu.
—WVU—
CONTACT: Olivia Dale Pape; WVU School of Public Health
304.293.0199; olivia.pape@hsc.wvu.edu