Welcome from the Chair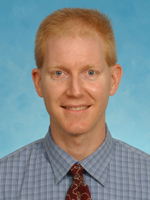 Welcome to the Department of Social and Behavioral Sciences at the West Virginia University School of Public Health.  Health disparities in West Virginia and elsewhere are due in part to the lifestyle choices made by individuals and communities as well as underlying socio-economic forces that influence health and disease.  Consequently, there is consensus in public health that cost-effective improvements in population health must address, but go beyond, individual behavior change to large-scale modifications in policies, environments, and cultures to create broad, systematic changes across entire communities.  
The Department of Social and Behavioral Sciences (SBHS) provides leadership to move this venture forward through targeted research, nurturing talented students, and supporting public health practitioners.  We offer Masters (MPH and MS in School Health Education) and Doctoral (PhD) degrees that are designed to provide hands-on experience along with intensive study of theoretical underpinnings of what works and why.  Moreover, our academic, research and service programs incorporate the latest advances in the social and behavioral sciences.
SBHS is committed to a competency-based education as defined by the Council on Education for Public Health's (CEPH) for our MPH and PhD programs and by the National Council for Accreditation of Teacher Education (NCATE) for our MS program. Graduates assume positions in a variety of public and private health-related organizations, including federal, state, and local governmental organizations, and a range of other public and private agencies.  Delivered entirely online, the MS in School Health provides teachers-in-training with the knowledge and skills necessary to instill in school-age students the information needed to make healthy decisions regarding well-being.  
We believe that experiential instruction, coupled with critical thinking skills, and a focus on research translation enables students to be informed health practitioners, researchers, and consumers.  Our relatively small department allows us to work closely with our students.  This dedication to students is also reflected in our research efforts where students not only work with faculty on their research projects, but also submit their own proposals for funding.  This applied learning environment is predicated upon the applied nature of public health research and practice.
I invite you to review our website to learn more about our faculty, our academic programs, and our students.  Feel free to contact faculty and staff with your questions.
Be well,
Keith J. Zullig, M.S.P.H., Ph.D., FASHA, FAAHB
Professor & Chair for the Department of Social & Behavioral Sciences