Graduate student shares her passion to help fight the opioid epidemic
Recent blog post highlights opioid-focused research, experiences at the WVU ICRC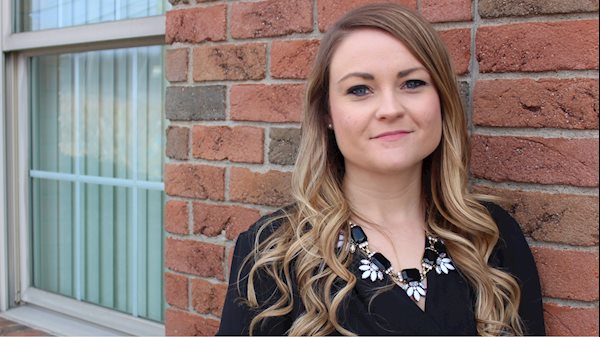 WVU School of Public Health (SPH) PhD candidate and WVU Injury Control Research Center (ICRC) graduate research assistant, Sara Warfield, recently shared her path to graduate school and her research focused on opioids in The Summit Ahead, a blog for future graduate students at WVU.
In her blog post, Sara shared how her interest in public health and the opioid epidemic was sparked during her undergraduate and graduate experiences at East Tennessee State University. "Passion coupled with my interest in social change inspired me to further my education," writes Sara. Sara selected the WVU School of Public Health to pursue her doctoral training. "Not only was WVU the flagship university for the state with the highest overdose death rate, it was the university that had been pioneering several efforts in the area of substance abuse."
During her time at WVU, Sara has worked closely with the leaders of the WVU ICRC and the WVU SPH. Along with working honing her research into substance abuse, primarily related to opioids, her time with WVU ICRC has led to projects in Washington, DC with the Substance Abuse and Mental Health Administration (SAMSHA) — analyzing national surveys on substance use and mental health to better understand opioid pain reliever misuse. In addition, she has worked on other projects with the Department of Veterans Affairs related to mental health and substance abuse.
"I know that many of the leaders at WVU that I have met and work with will make a difference in this world, in particular with the opioid crisis. I am confident that the skills I have gained at WVU will help me continue to make a difference."
The mission of the WVU ICRC is to advance the science and practice of injury prevention and control through research, education, outreach and service. The WVU ICRC is one of 10 injury control research centers across the United States funded by the Centers for Disease Control and Prevention (CDC) and is housed in the WVU School of Public Health.